JETmicro – small, universal, intuitive
Let's start with the main features:
stackable micro controller
for 1 to 2 zones
controlled by micro processors
230V/10A per output
Automatic zone adjustment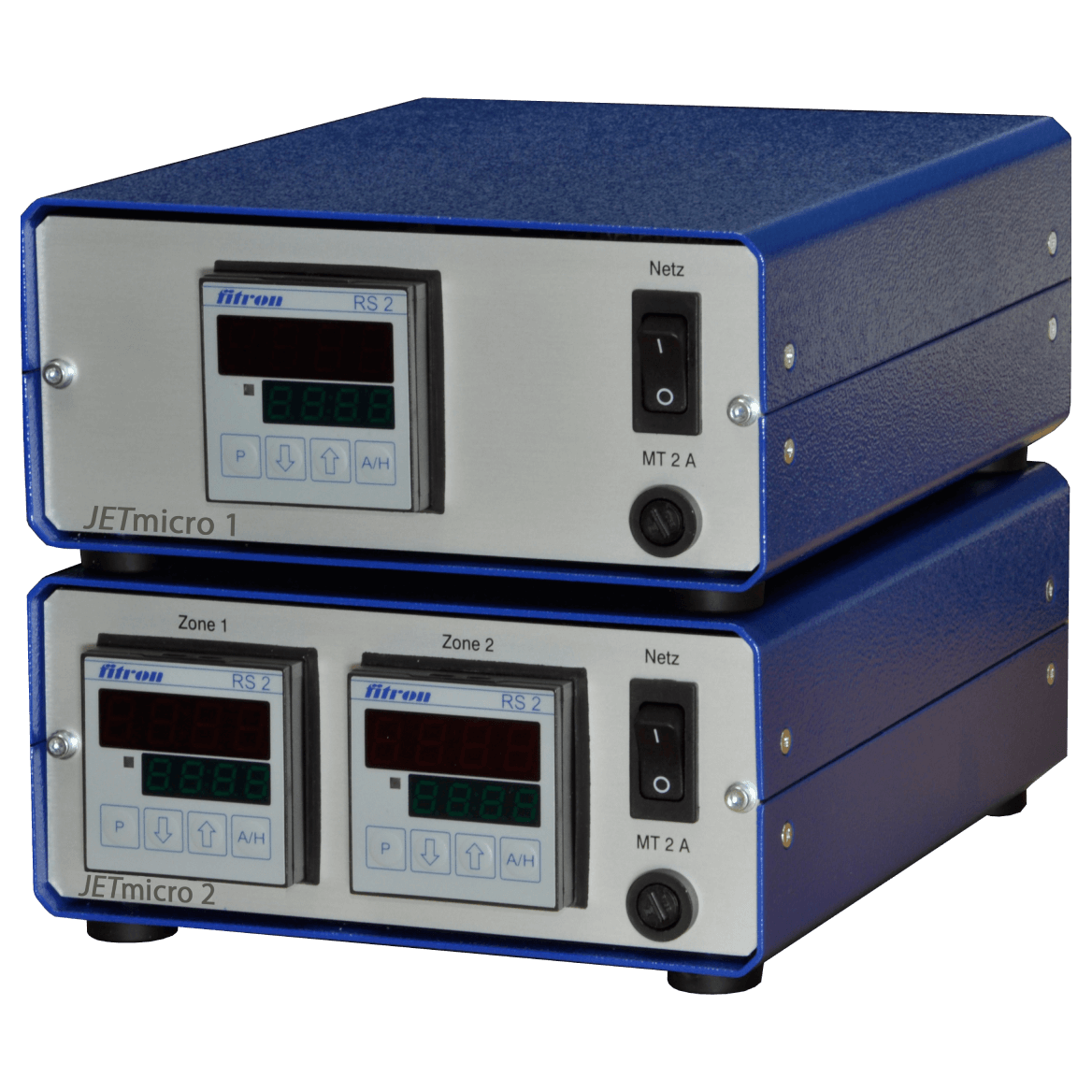 High process reliability guaranteed
The micro device JETmicro for 1 to 2 zones is barely the size of a shoe box and yet it is up there with the big ones in terms of quality: Thanks to continuous process monitoring, the temperature controller in a handy stack format ensures reliable processes in your plastics production. JETmicro is suitable for general heating applications as well as different types of sensors and stands out due to its particularly simple and intuitive operation. It goes without saying that the mould connections of the JETmicro are also manufactured to suit your standard. At no extra cost whatsoever. That's our service for you.
Sensor inputs:
Thermocouple:
Fe/CuNi Type J -200…+1.200 °C/-328…2.192 °F
Fe/CuNi Type J -200…+1.372 °C/-328…2.502 °F
Resistance thermometer:
Pt 100 -200…+650 °C/-328…1.202 °F
Power outputs:
110-240VAC/max. 10A per zone, switching with
solid-state relay 25A, protected by ultra-rapid safety fuses
FF 10A, 6.3 x 32mm
Mould connection:
Customised at no extra cost
Power supply:
110 … 240VAC +10/-15%, 48 … 63Hz
Power supply:
Mains cable with safety plug, 4 m
Housing:
Aluminium, colour RAL 5010 gentian blue;
dimensions: (w x h x d) 170 x 70 x 210mm,
weight: 1.5/2.2kg
Ambient temperature:
Operation 0…+55 °C, storage -40…+70°C
Climate stability:
rel. humidity < 90% annual average, non-condensing
Protective system:
IP20
Protection class:
I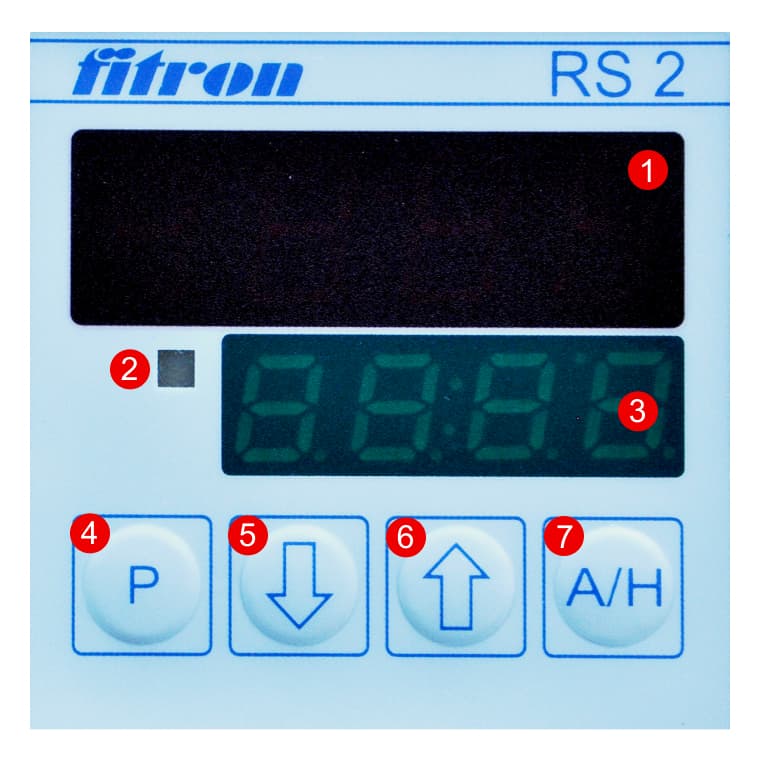 User interface:
Single-channel controller "RS 2", controlled by microprocessor, with fully automatic controlled system adjustment, format 48 x 48mm in slide-in technique, separate set and actual value display with 7-segment LED displays, alarm display with status LEDs, switchable to manual mode
Actual value
Heating on
Set value / status display
Parameter level (without function)
Reduce set value or output level
Increase set value or output level
Switching controller/adjuster
Device rear wall:
Each device rear wall is configured to customer specifications and according to your individual company standards.
Ultra rapid fuse
Power supply
Mould connection – custom-made for you